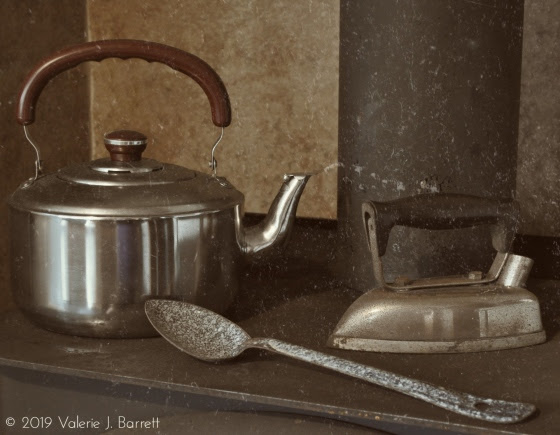 Sepia
It was another time, I knew. But something about the simple images screamed of order and delineated duty.
The character standing where I do, looking atop the combustion heater, knew how to wield these tools for maximum effect, to bring life, sustenance and pride to the family.
Am I trying to layer texture into her life that she did not seek? Was it a monochrome life yearning for the end of the rainbow, or one in which she was content with the familiar sepia tones?
Dare we allow it to be 'he' and not 'she'?
For other fictioneer tales, see this link.